2022 HBACA Membership Directory
2022 HBACA Membership Directory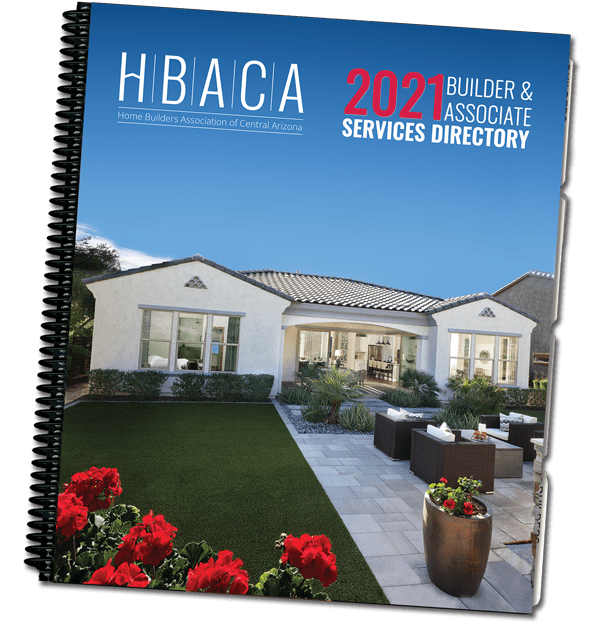 Don't miss out! Now is the time to update your company's contact information and reserve advertising space for the 2022 HBACA Builder and Associate Services Directory (aka HBACA Membership Directory). With distribution of 1000+ copies to the HBACA membership, including the purchasing managers of all Builder members, the Directory is the number one resource in central Arizona for business development within the home building community.
The Directory includes listings for all Builder and Associate members, both alphabetically and by classification. An email will go out today to the primary contact of each HBACA member with your current company information. Please review the information because we cannot be responsible for incorrect listings if members don't provide us with updated information. Changes are due no later than Friday, December 17.
Throughout the Directory is space for advertising. If you plan to reserve an ad and haven't done so already, please return your Insertion Order form by Wednesday, December 22. Artwork deadline is December 31. From highlighted listings, to full-page color ads, there is something for everyone to promote your company's products and/or services. Advertising also provides members with an avenue to demonstrate support for your local HBA! You can find the Directory Media Kit here.
For additional information on the Directory or to reserve your ad space, contact Lisa at rugloskil@hbaca.org.